In today's world, anyone can start an online business in Africa and sell virtually instantly to anyone anywhere in and outside the continent, thanks to companies such as Paystack, Flutterwave, MPESA, and more. This is a big leap considering where we were, but payments are just a part of commerce, and getting goods delivered cheaply, quickly, and securely within an outside Africa is an equally critical part of commerce. The existing delivery system and options are less than satisfactory.
Presently, while most of the world is focusing on reaching consumers faster, African businesses are working on reducing the cost of logistics, bettering last mile delivery, and effectively managing the chains of services that they use to make products available to consumers. It is so bad that businesses depend on up to five carriers and unregistered buses and motorcycles to move their goods. There are several items either damaged in transit, or simply lost.
In contrast, merchants in the United States for example, can take advantage of services such as Shippo, Shipstation, ShipBob, and more to manage all their carriers, get discounted shipping prices from carriers, and automate their shipping processes all in one place. They can focus on other priorities like product improvement and growing their businesses. This contrast is why most of Africa needs Shiip.
Purpose: To bring shipping partners to a single platform and enable businesses to easily select and onboard with multiple courier partners. Shiip offers technology-enabled solutions that further ensure efficiency of operations in the long run.
Quick video about our service and platform
Shiip is a multi-carrier delivery startup that helps take care of any business delivery and waybill needs, so merchants in Africa can also focus on product quality, expansion, and customer service.
Shiip — The Inseption
Shiip evolved from our eCommerce product https://listbuy.shop (a one-stop-shop for African merchants to run online businesses). It was initially a feature of Listbuy but it became a top-selling part of the product.
In January 2021, we shifted our focus to work on Shiip full-time because of the apparent gap in the market, and the potential to scale which strengthen our conviction to start Shiip. The problem was obvious, and we already had a customer base waiting. We understood how to solve the problem, and this is what we implemented with our Nigerian market.
Our customers wanted to use our shipping option because of the incredibly discounted prices they get, and to ease the dispatch and fulfilment of their shipments. 14 months ago, we obliged them by running an experiment and it took off like crazy. Within eight weeks of experimenting, we received over $5000, in addition to the great reviews.
Having grown up in Nigeria my co-founder and I can say that the culmination of experiences in our individual lives led to up to the birth of Shiip. We have both often been in the position of frustrated consumers with limited options. It is immensely fulfilling to be able to bridge the gap we have witnessed for so long.
How Shiip works.
The Shiip platform helps eCommerce businesses manage their delivery operations more effectively and much more efficiently. It pulls business orders into a dashboard or API and displays different shipment options with their corresponding rates and the estimated delivery time. Customers can sort through by cost and time to choose the best service for their timeline.
Presently, Shiip is only available in Nigeria. It is available on the Web, Mobile App, WhatsApp Bot, a WordPress plugin, API and more. Our users rely on our route optimization, price comparison and courier review to decide the best carrier to choose to delivery their items. Our technology is giving merchants a wide range of delivery options that will make it incredibly easy for them to deliver cargo internationally and locally.
Shiip has Onboarded 51 carriers including notable names like DHL, FedEx/Redstar, GIG, Kwik, UPS, Jumia Logistics, Kxpress, Courier Plus and more, covering local, national, and international shipments. In the past 15 months, we have hit the 10,000 items shipped mark, and over 2000 users.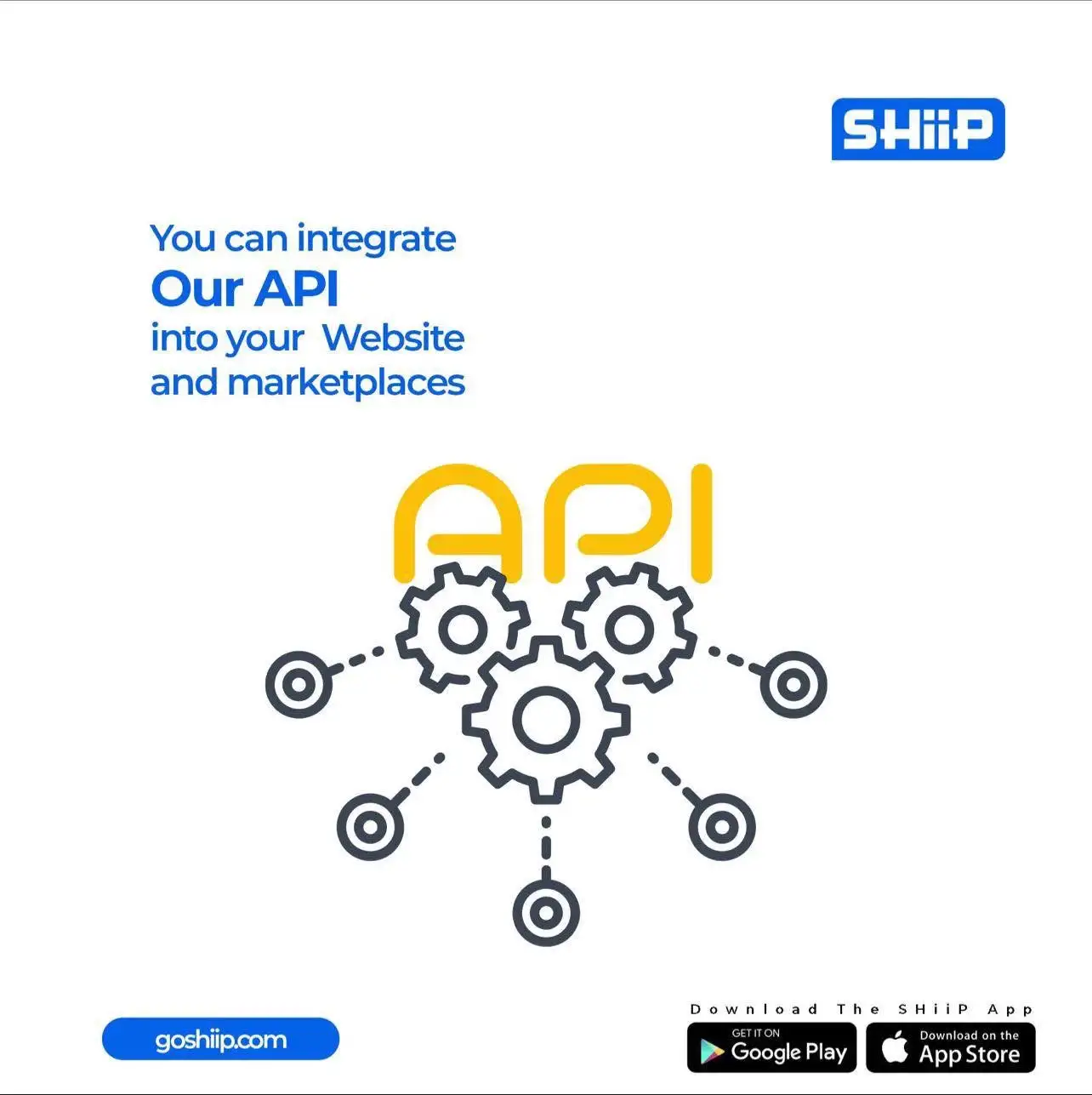 We're proud of our notable client list, including Custruct, Brandbox, Mavins Record, Pepperest, SofreshNG, Flutterwave, Bumpa and more. These clients each have all a customer/merchant base of over 100,000 users.
Shiip is growing rapidly and are we are intentional about growth. Our goal is to continue to work on onboarding new merchants as well as our expansion into other African countries.
Come aboard the SHiiP. Visit https://linktr.ee/shiip to set sail with us.
Do you need more information? Send us an email at hello@goshiip.com